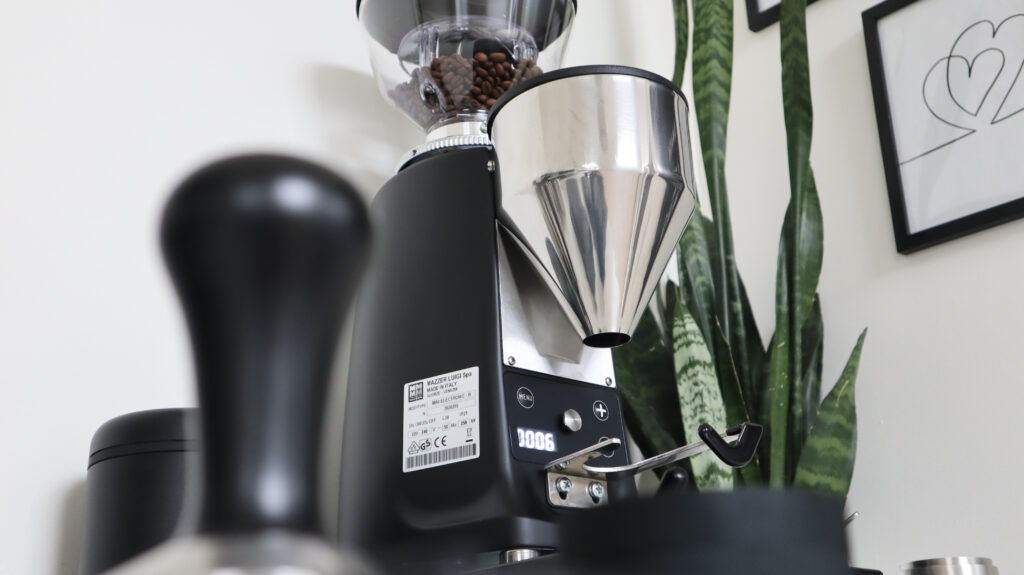 This probably may spark a few questions, but I'll try to explain to those who wonder why I went with the Mazzer Mini. Some may disagree, but this is from my perspective based on my needs, requirements and opinion absolutely an endgame grinder. It won't be a surprise to those, who understand what this grinder or Mazzer in general represents. My goal was to end up with a small basic commercial grinder rather than a top-end domestic model.
And this just happened, I chose the Mazzer Mini. I want an on-demand grinder, not a single doser, that is build by a manufacturer with solid reputation for quality and longevity of their grinders, a grinder that will last for the rest of my life. And Mazzer Mini Electronic B is that grinder.
Right out of the box, the grinder felt rock solid on the first touch – the quality is very impressive. Everything feels so sturdy and heavy duty, also the design is absolutely stunning. Not to mention the beautiful 64mm burrs, long lasting motor, super solid interior/exterior components and overall heavy duty professional build. I'm so impressed, that I truly wonder why I didn't buy the Mazzer right at the beginning, before the Mignon. At least now I know the difference.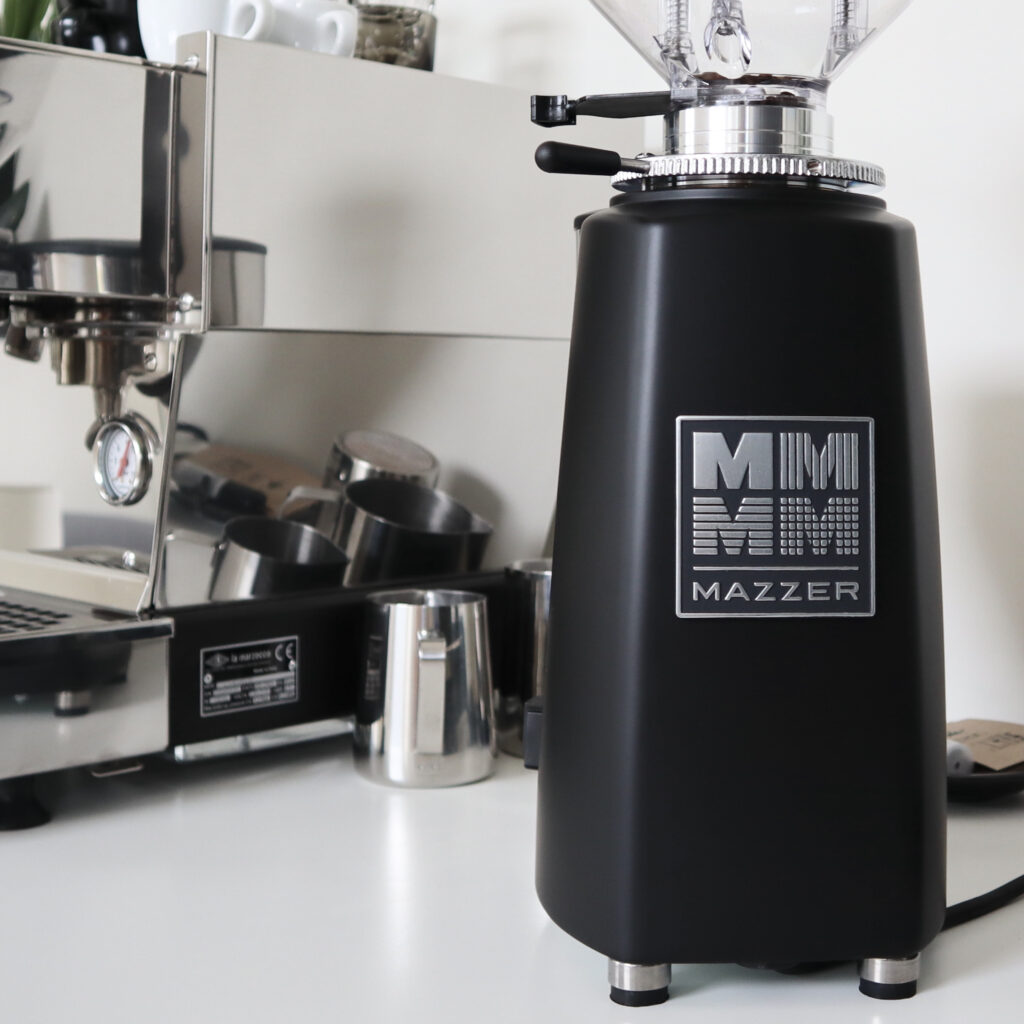 After I dialled in the anaerobic beans from Guji that i'm very familiar with, I was yet again mind-blown. Same recipe, same beans, but aroma way more pronounced, the taste much more complex – I really didn't expect such difference. Honestly, I didn't know this coffee can taste even better. I love the flavour profile these burrs produce, Mazzer did an excellent job with these. I'm yet again very happy with the choice I made.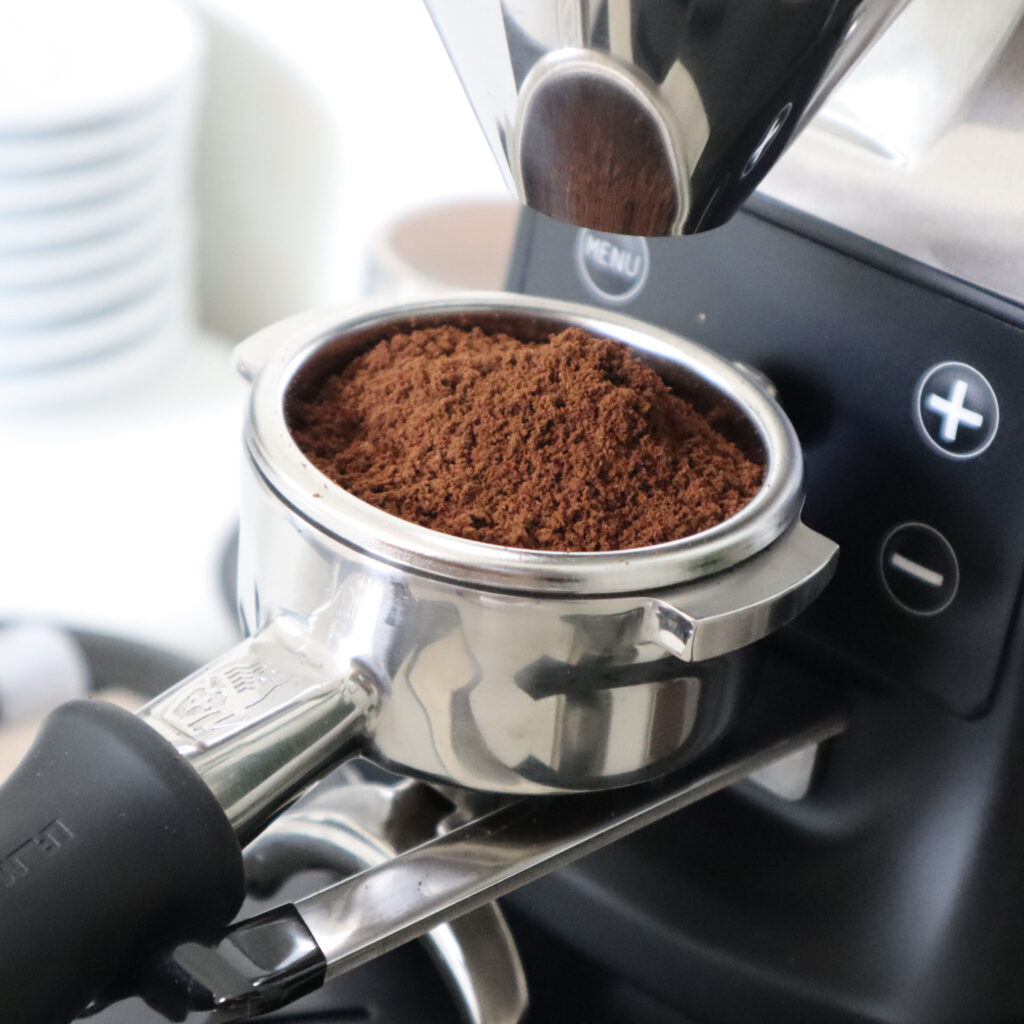 The Mazzer Mini is to my surprise also pretty quick. Some reviews said that it would grind 18g in about 20+ seconds, but it really takes only about 11-12 seconds for the (pretty dense) high altitude, light-medium roasted beans I'm currently using and the current grind setting. People often speak of retention – it's 2-3g initially if that means anything to you. Once the gaps fill out, the number drops to negligible figures. The burrs are still new and need breaking in, but I'm not seeing almost any clumps at all. Definitely less than with the Mignon at the beginning. The grinds are very fluffy.
Grinding on the Mazzer Mini Electronic B is time based and as accurate as I dial it to be. I get 18g output most of the time once everything is set correctly. Dose accuracy depends on how good I calibrate the time according to the grind size. Occasionally, there's a 0.1g difference between doses – nothing tragic. The grinder has two programmable doses – single press for single, double press for double. I can of course choose to set the parameters as I wish – single press can serve for a double dose as well. Holding the button will grind continuously. Grinding time can be adjusted by five hundredths of a second (0.05 seconds). If I want to stop grinding, pressing the button will stop the grinding cycle – easy. Some reviews say the grinder needs to be switched off in order to stop grinding, which again isn't true. I really like the functionality of these features – really useful and easy to adjust.
Some owners upgraded their burrs to Super Jolly or SSP burrs. You've probably heard of motor stalling after upgrading to one of those more aggressive burrs, but I haven't heard of it ever happening to anyone I know. So it perhaps really doesn't happen that often.
These are the everyday cons you'll hear, but I assure you that these aren't as much of a deal as you may or may not think. Getting past them rewarded me with a grinder that is by far superior to most in it's class in both grind and build quality. It feels like a grinder that will serve the way it did on day one for the rest of my life. I really wish I could describe this experience better, but I can't – it needs to be experienced.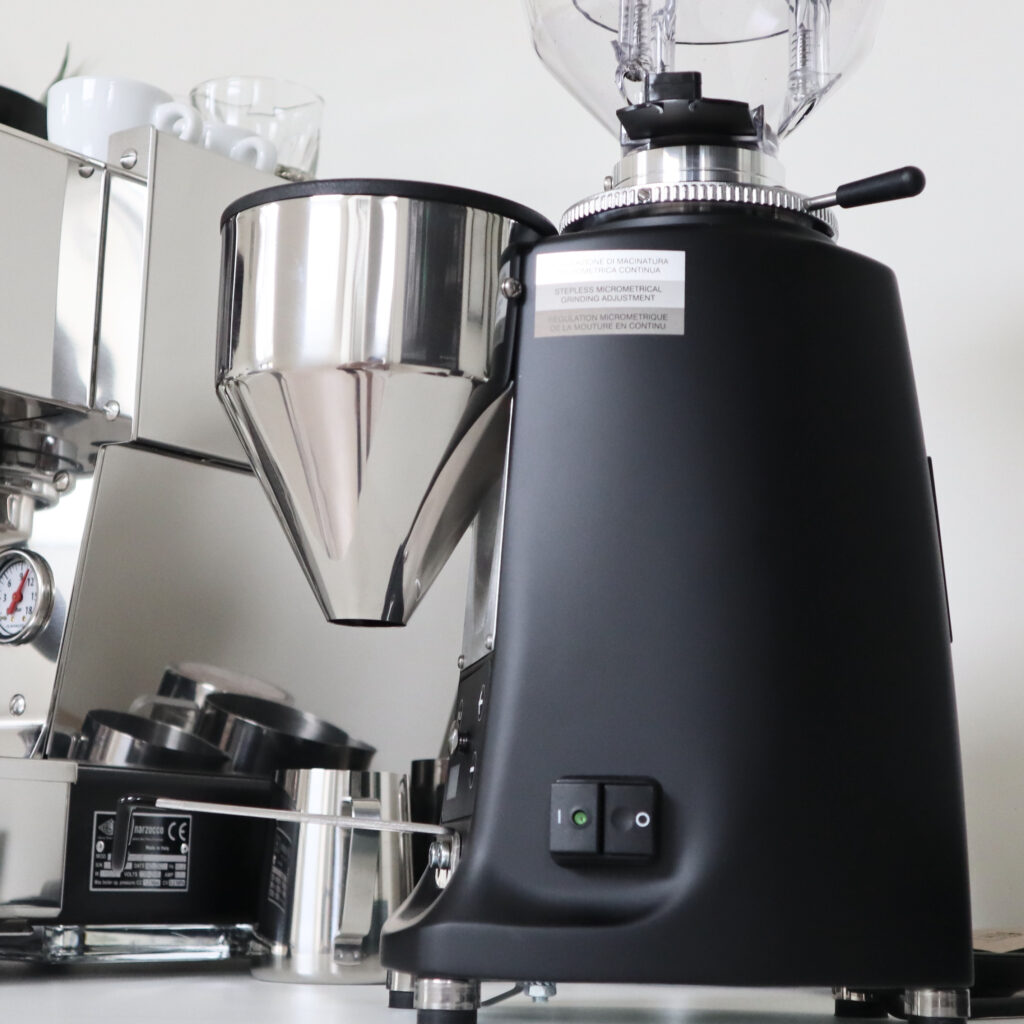 If you have any questions about the Mazzer Mini (or any other comments), please let me know.
Jaroslav