I know this may be laughable to the well seasoned home-WBC baristas, but I've never owned a conical burr grinder. I've just discovered a whole new dimension of what espresso can be. Please, be kind and don't get offended – this is what I imagine single dosing should be from my personal view based on solely my needs. Here's why.
I've been planning on buying a conical burr grinder that isn't a Niche and wouldn't break the bank. I've been attracted to those Mazzer 191C burrs from Kony S, but never found the Niche attractive. So why don't I just get the Kony S? Well because it's huge and my counter-space isn't. Then I heard of the Key with 187C Robur S burrs, but the price puts it again in a weird spot for me as I'd probably get something else in that price range. And just like that, suddenly Mazzer announced their "first grinder for home" with zero retention. The moment I saw it I knew I'd want one and couldn't wait for it to be released. Finally a conical grinder with Mazzer burrs for a reasonable price to experiment with.
The promised release date was beginning of 2022, then it slipped to summer 2022. I knew I'll need a hand grinder soon for travelling and a family trip we've planned for the summer. I'd hate to buy a different hand grinder. One evening I took a look at Mazzer's website and suddenly there was an Add To Cart button. I bought one immediately, but still couldn't believe that it's real so I rang them next morning to ask if it was – it was, and they told me that they just launched it on the website that very evening and that my order was the first they received!
It was shipped with UPS and came rather quickly – within one week. The unboxing experience was delightful – everything packed in a neat order and in a well thought through packaging. The grinder itself felt beautifully made, the materials used are soft to touch but solid at the same time. Now that's the Mazzer quality I did indeed expect and was so excited about.
Now in regards to single dosing – this is the single dosing experience I'm willing to accept. Zero retention, no bellows, no mess, a small workout and amazing burrs producing excellent grind quality. For me, personally, this is it.
The grinder was dead easy to dial in. It is indeed stepped, but I haven't had any issues dialling in with this grinder. If there's a step missing, it can be compensated by up- or down-dosing. My favourite feature is the true zero calibration, and not having to lose the grind setting when I take the grinder apart for cleaning.
This grinder can grind from turkish to french press, here's a little chart that can be found in the user's manual.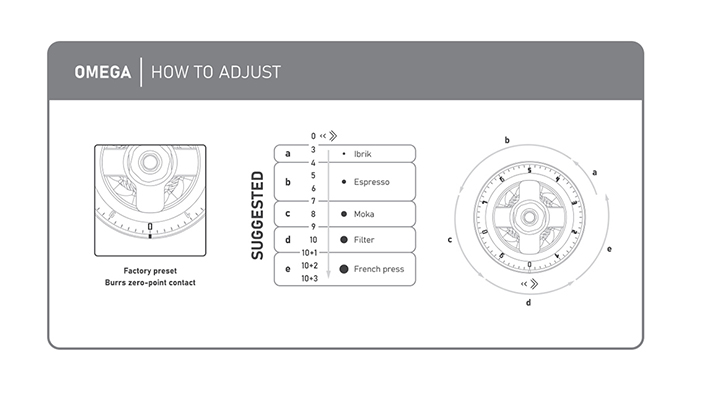 Mazzer offers two different 47mm conical burr sets for this grinder – the soft 199C burrs I've got are meant for grinding that requires less effort and grinds slower (I didn't have to try hard to grind 18.5g in less than 90 seconds), and the fast 198C burrs that require more effort but are faster at grinding. Mazzer promises excellent particle size distribution with these burrs, and I've no doubts they mean what they claim based on the reputation Mazzer has for their burrs. Zero retention, absolutely no clumps and what seems to the eye to be beautifully even ground coffee with very little fines.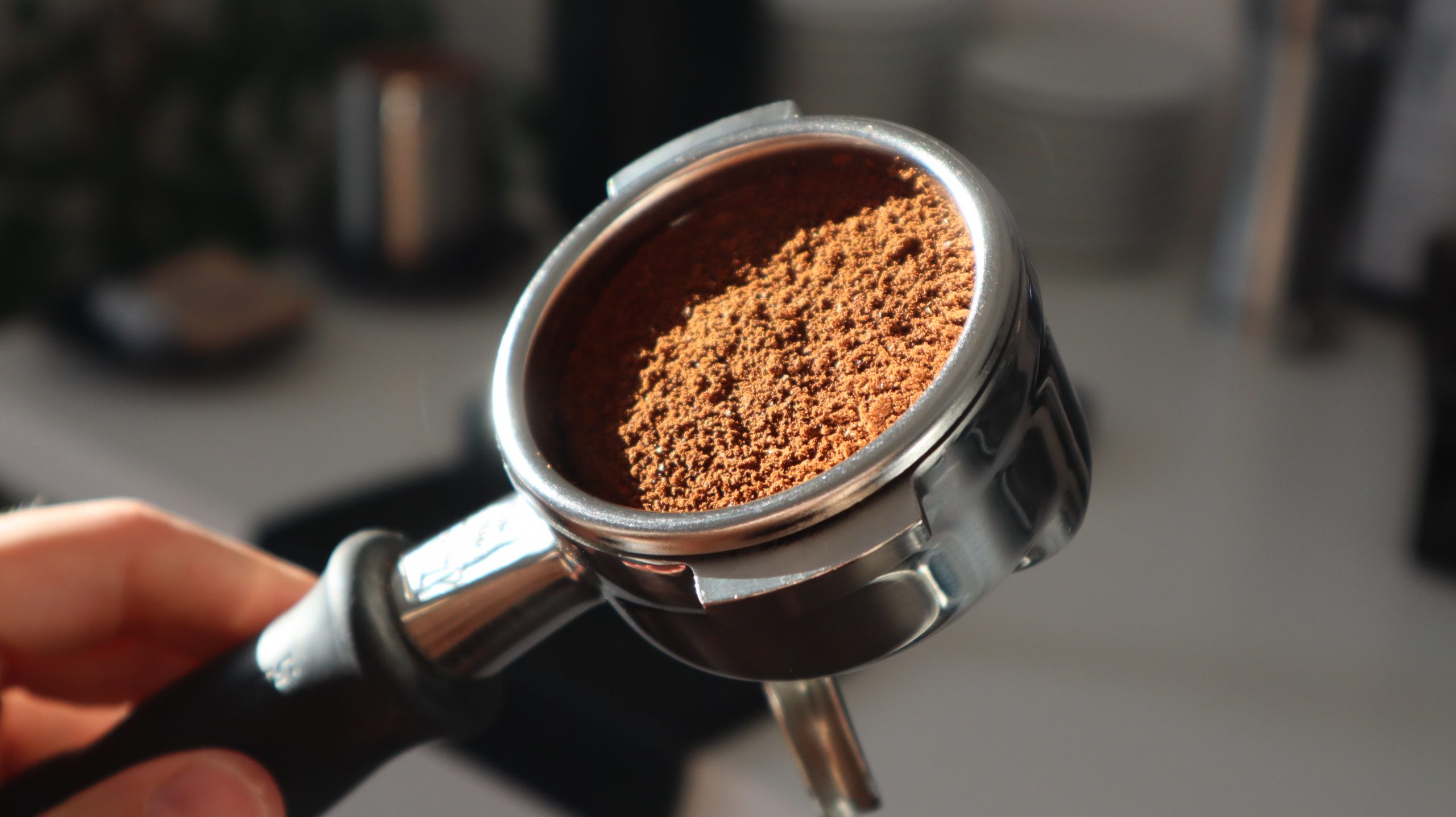 So far I've been pulling and tasting two coffees I'm familiar with – medium roasted natural gesha from Laos and a light roasted washed heirloom from Ethiopia. I've had them both dialed on the Mazzer Omega to be producing identical shots as my Mazzer Mini Electronic B. The Laos has a nice body and rich mouthfeel with Mazzer's 64mm flats, but that's taken even further with the Omega. Those fruity bright notes are muted on the Omega however, I definitely prefer the 64mm flats on Mazzer Mini Electronic B for this coffee. Then there's this light roasted Ethiopia I was hoping to see the difference with. This coffee is very clean with the flats, but totally lacks body and doesn't have that nice heavy espresso mouthfeel. It's more like a tea, still sweet and powerful taste but quite thin. This is a completely different story with the Omega. The espresso with this coffee ground on those conical burrs is thick and rich, less fruity but these notes are still there – slightly muted compared to flats, but with this thick body and mouthfeel I was craving. I definitely prefer Omega's 47mm conical burrs for this coffee.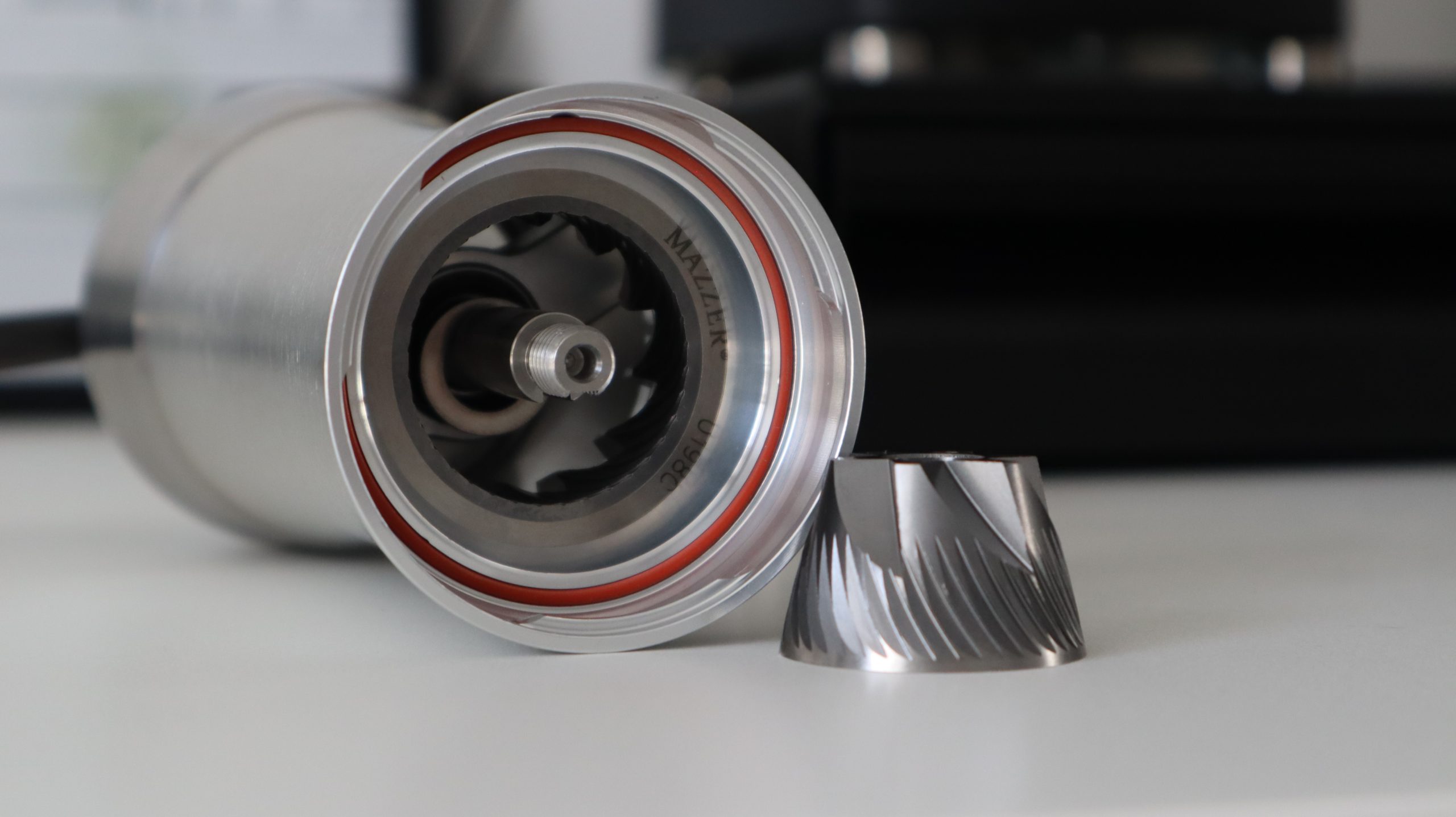 Tldr.: Mazzer's 64mm flats from the Mazzer Mini Electronic B produce a clean and vibrant shot with a very nice body and mouthfeel with medium roasts, while lacks body with light roasts. Omega's 47mm conical produced espresso that's slightly muted, but produces thick and rich mouthfeel with light roasts.
That's exactly what I wanted. Not break the bank and be able to own two grinders with different burr-sets for different coffees to taste and experiment with.
I'll finish this off with my final thoughts. I am very happy with this little grinder and the espresso it produces. I don't drink filter and also don't use any other method for brewing coffee, so my thoughts are based solely on my experience with espresso produced by this grinder and the coffees I've been drinking for a while and know quite well. The built quality is impressive, totally what you'd expect from Mazzer. Every single detail, every point you touch, everything is neat and precise just the way I expected it to be. It's a very bold move from Mazzer to come up with a home grinder that isn't electric in a market fully saturated with electric single dosers, and I'm absolutely happy with that. It's fresh, different, and exactly what I'd wish for. I can safely recommend this grinder for everyone who's looking to buy either a second grinder for home or a hand grinder for travelling (or a hand grinder in general) and is thinking about buying this one – this is something you should heavily consider as it's possibly something you'll invest into only once in your lifetime.